For the Love of the Hill
Some of the world's best skiers and snowboarders call California's Squaw Valley-Alpine Meadows home.
From SnoWorld #67
Photos by Hank de Vré
Lift operator Zack Fenn has a commute most of us only dream of: Each day at dawn, he rides a chair up to his post at Squaw Valley's KT-22 chairlift. The beloved lift – it's been called the "best chairlift in North America" – provides access to "an expert's nirvana," with more than 2,000 vertical feet of steeps and chutes.
Jeremy Jones carves a groomer with a board he originally designed for powder. "The board blew me away in powder, but what really caught us off guard – (what) I never anticipated – is that it carves the best turns I've ever had a snowboard carve," Jones says.
Moseley has been skiing Squaw Valley for more than 37 years. He loves the variety that comes with the area: "I think I've only skied probably 70 to 75 percent of the mountain. There are so many lines and areas I haven't gotten to. The other thing is that with every snowfall, every year, it resets so often that lines look different. You find stuff you may have thought you skied, and you go back to it, and it's totally different."
Jones and his wife Tiffany carve a line with their children. "Out of all the sports that we do, it's the skiing and snowboarding together as a family that I think is the most special," Jones says.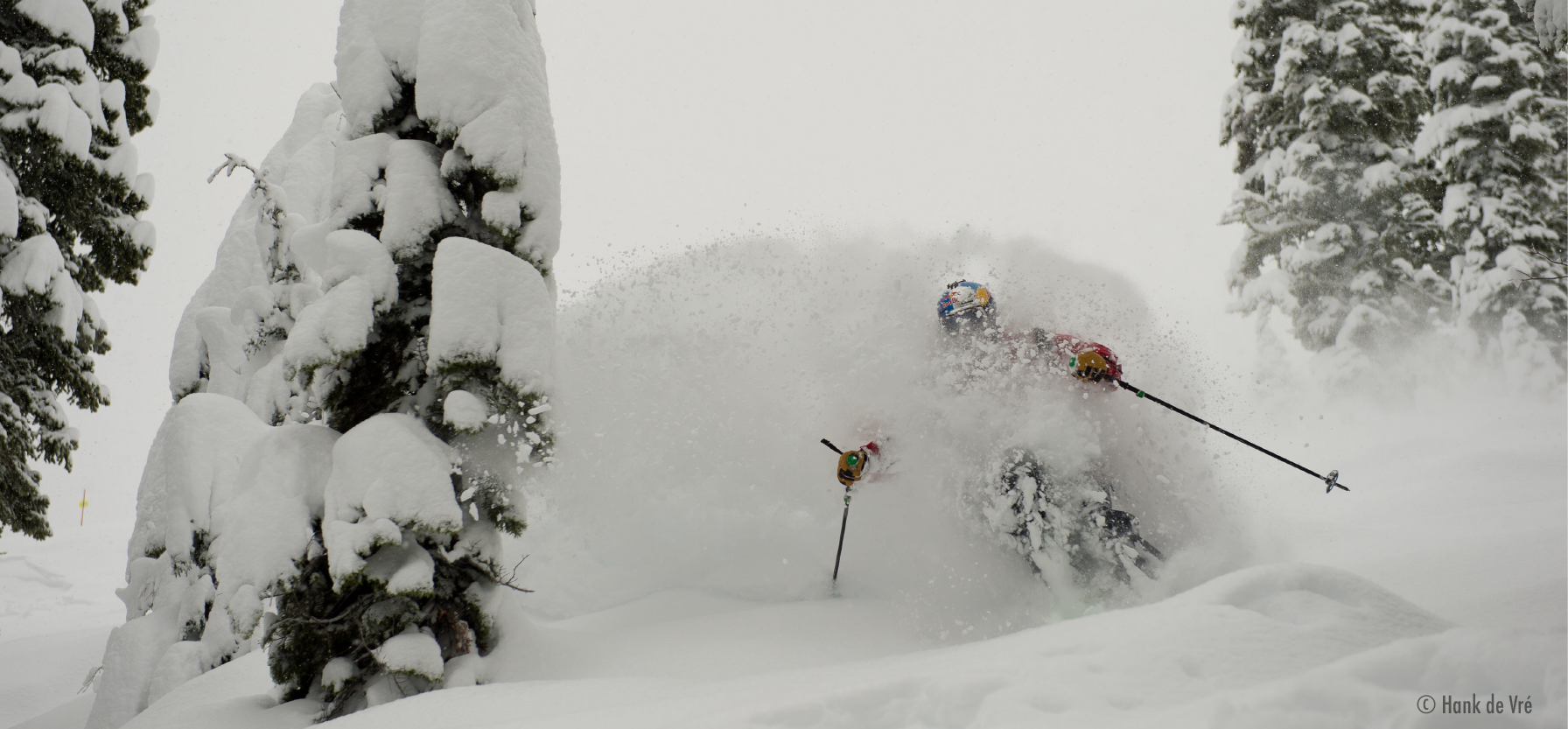 JT Holmes, who grew up skiing at Squaw, gets a faceful. "When the snow is falling from the sky and refilling the tracks on every single run, and you're just bombing through the forest with your friends, it's by far my favorite conditions for Squaw," Holmes says.
Fenn was drawn to work at Squaw by his love of the mountain. After all, where else can you do this over your lunch break?
The Alpine Meadows grooming crew prepares the ski hill for the day.
Where To Go: Squaw Valley, CA
LODGING: Find out why Jonny Moseley, Jeremy Jones and JT Holmes love Squaw Valley/Alpine Meadows, an epic resort tucked into the north shore of Lake Tahoe. Stay slopeside at the Village at Squaw Valley for easy access to some of the best runs in the country.
GETTING THERE: Fly into the Reno-Tahoe International Airport, just over 40 miles from the resort.
DON'T MISS: Top expert terrain, including that off of the KT-22 lift. There you'll be deep in black diamond territory, surrounded by chutes, moguls, cliffs and more. It's a guaranteed adrenaline rush for all who dare to venture there.
Connect With the Crew
Jonny Moseley: Instagram, Facebook, Twitter, Website
Jeremy Jones: Instagram, Facebook, Twitter, Website
JT Holmes: Instagram, Facebook, Twitter
Squaw Valley / Alpine Meadows: Instagram, Facebook, Twitter, Website
---
Did you enjoy this story? Subscribe to our email list to receive more articles like this, fresh content, film updates and more!